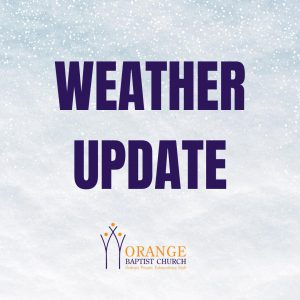 Due to the inclement weather forecasted tomorrow, Jan. 16, we will worship **online only.** There will be no Sunday School and the business meeting will be postponed to next Sunday, Jan. 23. We did not want to have folks caught at church or on the roads after church while the storm is beginning. You can watch the service live tomorrow at 11:00 a.m. on our Youtube channel.
You can download the worship bulletin here.
Please spread the word! We look forward to worshiping with you online and please stay safe during this weather!