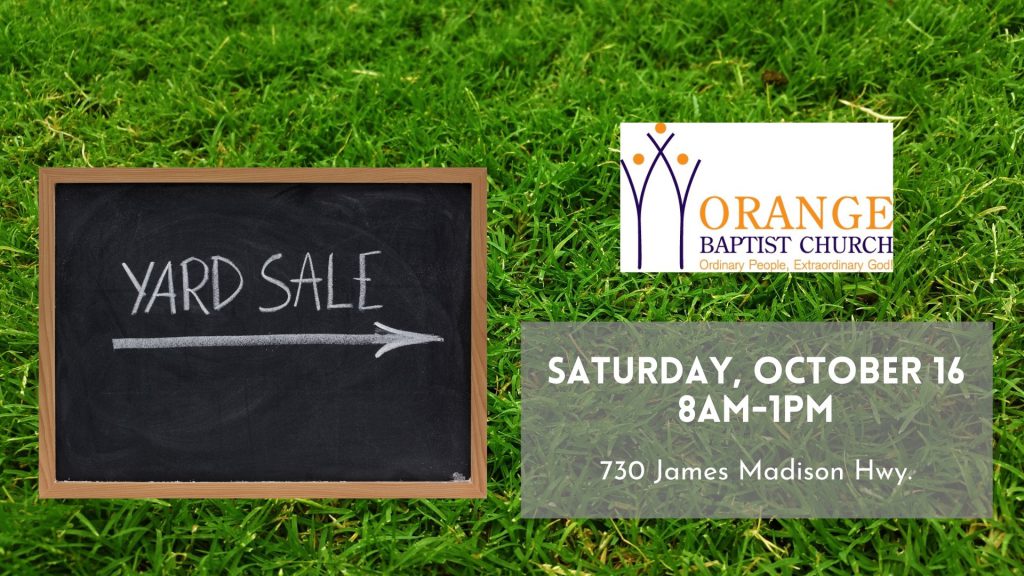 The Men's Group of Orange Baptist Church will be hosting 'The First Annual Yard Sale' on the OBC Property (730 James Madison Hwy, Orange) on Sat., Oct. 16 from 8 am till 1pm. Rain Date will be on Oct. 23, same times.
The Men's group will be collecting donation items and all funds will go towards the Community Garden and property development.
If you wish to reserve a 10 x 10 space to sell items, they are available for the cost of $20. No tents are allowed! You must provide your own tables, plus have all for sale items and rubbish cleared up within one hour of closure.
If more information is desired or to register for a space, please contact the church office at 540-672-2996.